Hooligan #
since May 3, 1998

UPDATE 1/30/00


tHE OFFENSiVE...
...American Oi! from Huntington Beach California formed in Feburary of '97.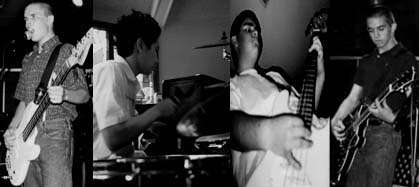 DANNY - GUITAR/VOX
NATHAN - LEAD VOX
JOEL - BASS/VOX
SEAN - SKINS

LATEST NEWS...
1/30: Nothing to report
THANKS TO...
We'd like to thank David from Control Issue, The Authority! for the guidance and support! Luis at Trash City Records, Jake, Mike, Enedina, Eddie and Alicia, Josh, Steve, Jorge, Blake, Garreth, Kevin, Chris"Yobbeth"Corbin, and most of all to our families who've supported us from day one...Epecially Edd and Eeka Garcia!
TO ORDER MUSIC, BUTTONS, ETC... E-MAIL US!